Village of Becoming




V.O.B. Annual Scholarship Guidelines and Details
Our Scholarship Program is one of the many vehicles used by our organization to ensure that our community are provided assistance to achieve higher education goals. Village of Becoming Scholarships can help young adults pay for college tuition, books, and other expenses, which can help them achieve their academic goals and set a strong foundation for their future careers.
We want to recognize and honor the recipient's dedication to their education by giving them a scholarship to assist them on their journey. High school, college students, and trade school recipients are welcome to apply for the financial assistance. The average award is $1,500 per student. Awards are announced in August and awardees are invited to the annual Award Luncheon.





Scholarship Criteria
The Sponsorship Application is completed by the applicant and requires the following information:
Age 17-25
GPA min. 2.75 -or- for trade school program, must be halfway completed with the program
Must provide copy of transcripts or written verifications from the institution
Applications are completed through a secured online portal
Must be currently enrolled in school when applying & award luncheon date
Written Essay
1 Letter of Recommendation
Must sign up for the VOB mentor program and meet with your assigned mentor before July 31st.
Evaluation Process
Scholarship committee will all evaluate scholarships
Consideration of work experience and/or family responsibilities
Financial need will also be considered
Recipient will be notified of the award & final steps for acceptance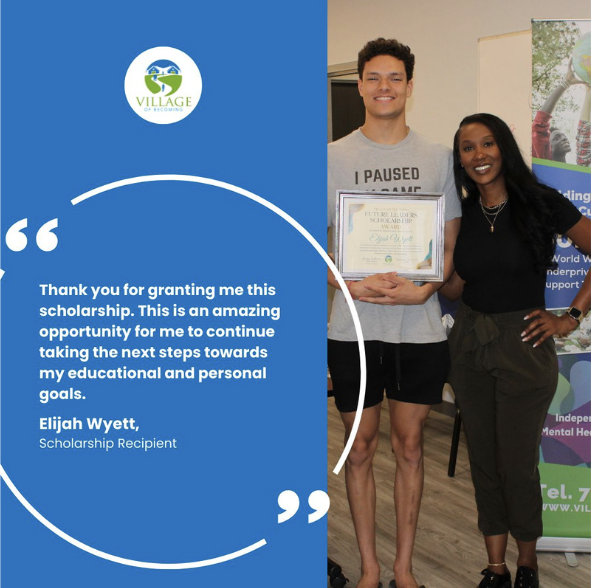 Mentee

Mentoring is a powerful tool for personal growth, and the benefits of having a mentor are numerous. Through a mentor, a mentee can gain new perspectives, develop new skills, and improve their self-esteem. They can learn from their mentor's successes and mistakes, gaining valuable insights into the workings of the world. A mentor can help their mentee establish goals and hold them accountable for achieving them.



Benefits Of Having A Mentor:
By having someone who knows more than yourself share advice, offer guidance and be a sounding board for your thoughts you stand to benefit from experience beyond your own. Whether in your career or life, having a mentor is crucial to all our continued growth and development.

Accomplishments During The Mentorship Program:
Personal development plan
Career development plan
Scholarship opportunity
Build your professional network
Business Development Training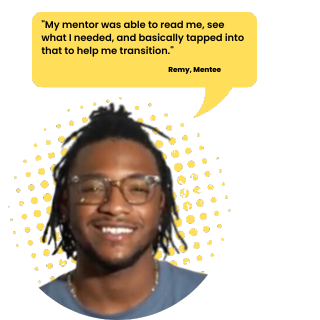 Become a Mentor


Being a mentor is an essential part of personal and professional development, it plays a vital role in the Village of Becoming non-profit program. The importance of being a mentor lies in the ability to provide guidance, support, and encouragement to young adults. This support can help them navigate their way through different challenges they may face in their lives.

A mentor can serve as a role model, providing inspiration and motivation to their mentee. The mentor can share their personal and professional experiences, knowledge, and insights, helping their mentee to learn new skills, increase their self-confidence, and build new relationships.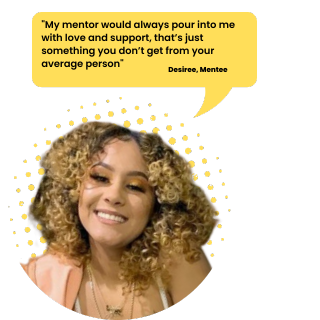 Mentor Tips
Tell stories to highlight lessons learned throughout your career. Share your experience and what you've learned to help your mentee gain wisdom. Tell the specific stories of what you learned and how you learned it.
Seek understanding before providing advice. Aim to fully understand where your mentee is coming from before offering advice. This helps to ensure you're addressing the real problem rather than its symptom.
Give your full attention. Building a connection with your mentee is vital to a successful experience. When you listen to them and make them feel heard, it boosts their confidence. It also helps you understand what suggestions to make to help them grow.
Highlight areas of growth you see in them. As your mentee achieves their goals, celebrate them. Remind them of how far they've come and what areas of development you've seen. This also enhances the experience and gives them the confidence to tackle other challenges.
Empathize, empathize, empathize. It strengthens the relationship when you empathize with your mentee's challenges. Practicing empathy can also make you a better leader.


Benefits of Volunteering
One of the more well-known benefits of volunteering is the impact on the community. Volunteering allows you to connect to your community and make it a better place. With the help of volunteers, the organization can stretch its budget further and provide more support to the young adults it serves. Even helping with the smallest tasks can make a real difference to the lives of people, and the organizations in need.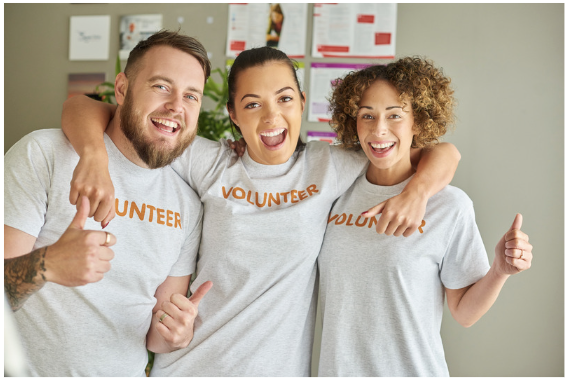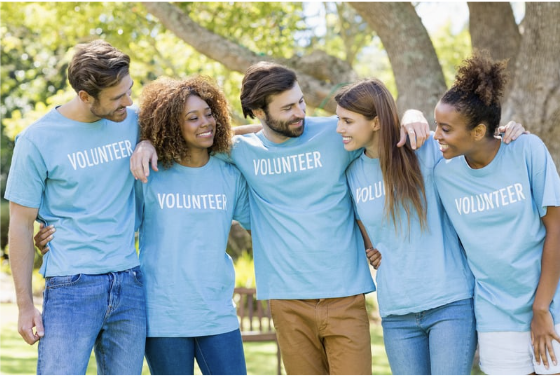 Become a Volunteer
Volunteers help expand the reach of the organization. We love our volunteers because they bring a range of skills and expertise to the organization. Some volunteers may have experience in education or finance, which can be invaluable in providing the young adults with financial literacy classes and independent living preparation.

Monthly Volunteer Meeting
Stay in touch with our monthly volunteering events. Have your voice heard and meet the village every last Thursday of the month at 6pm. Join our monthly zoom meeting and become a part of our village.
How to Apply
1. Register
Click on the "Register" link and complete and submit the registration form.
2. Login
Login to the platform with your email and password you created during the registration process.
3. Create
Once you have successfully logged in, you will be directed to your "My Dashboard". From the dropdown menu provided, select the option that corresponds to your desired choice:
Future Leaders Scholarship
VOB Mentee Registration Form
VOB Volunteer/Mentor Registration Form
By selecting the appropriate option, you will be directed to the respective application form.
We encourage you to carefully complete all the required fields and provide accurate information to ensure a smooth and efficient process.
4. Save
Your application can be saved as DRAFT until all the required information is completed and attachments uploaded. As each section is complete, you will see a

appear in the category tab when the application is saved. At any time, you can download and print your application by clicking on the

icon.
5. Submit
On completion, submit your Application as FINAL. Download and print a copy of your application for your records by clicking on the

icon in the Application Summary section in the right column.
If you require assistance or additional information, please contact support@villageofbecoming.org.